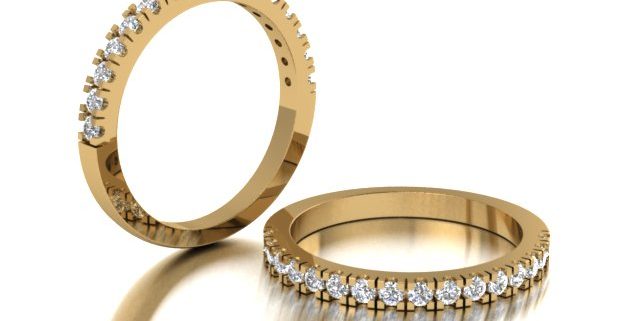 Custom Wedding Rings
When it's time to declare your love and commit to one another, allow Brisbane's leading jewellers, Ashley Douglas, to design and craft a beautiful custom wedding band that symbolises your union in marriage and complements your diamond engagement ring.
Our master craftsmen have more than 70 years' combined experience in designing and manufacturing exquisite jewellery of exceptional quality, and would be honoured to help bring your ideas to life. A couple's wedding rings are a symbol of love, commitment and devotion to be worn for a lifetime. Take your time exploring the customisable wedding ring designs available and consult with our experienced jewellers.
We design and handcraft custom wedding rings in Brisbane and welcome the opportunity to sit down with you and help you design the perfect ring. Call Ashley Douglas today on (07) 3012 8112 or email us to book a complimentary consultation.
Display 60 Products per page