Master Jewellers in Brisbane
We specialise in designing custom jewellery in Brisbane: making engagement rings and wedding rings, and supplying certified diamonds. For nearly 20 years, our business has been located in the heritage listed Brisbane Arcade, one of the oldest shopping destinations still in original form.
Hand Crafted Custom Jewellery
All of our work is carried out in an open-plan studio where you can sit with the jeweller and try on pieces while we discuss your ideas. Our clients appreciate the quality of our white gold diamond rings and our halo engagement rings and are happy to sit in comfort while they make their selections.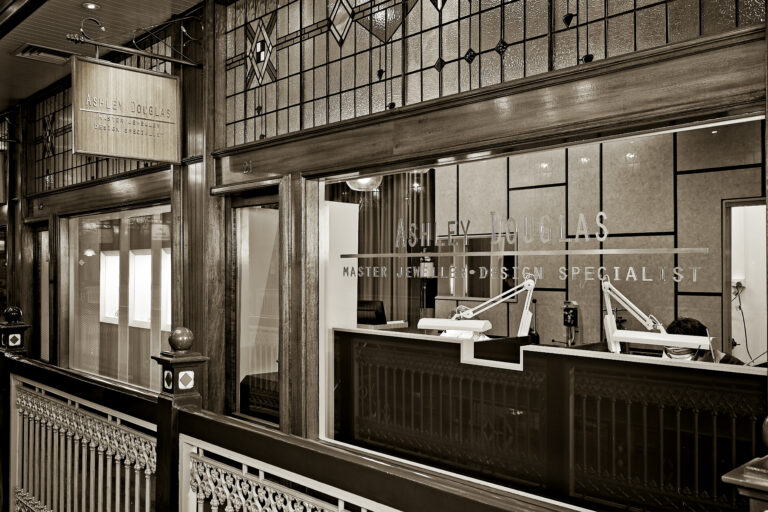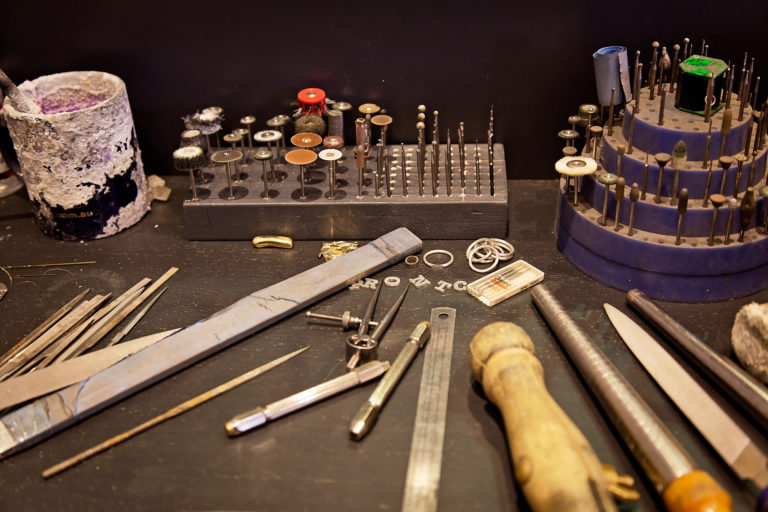 Quality Jewellery In Brisbane
With more than 65 years of collective experience in the jewellery industry, you can feel confident that your ideas will be interpreted correctly, and we ensure high quality and design integrity when we create your special piece.
We are always happy to sit with you and discuss any ideas you may have – free of charge.
Design Studio In The Heart Of Brisbane Arcade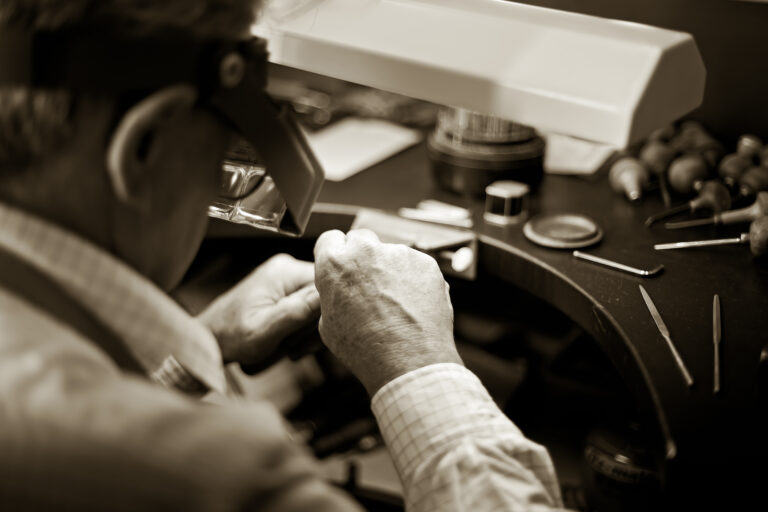 You were right – it was the best day of our lives!! (to date, anyway!) We're so glad to call you our jeweler and everyone just loved the rings. And despite swollen fingers we got them on!! Ha. We're so happy to have them after all of this; I still get flutters seeing Dave with a ring on!
Hi Doug, Thank you so much for my rings – I absolutely love them! You have made this whole process very enjoyable and easy. Please pass my thanks on to Ash too. I appreciate everything you guys have done for me.
Thanks ever so much for a most elegant ring. I love it and will "spread the word". The artistic world of Gem making will be yours.
Hi Ashley, Blake and I wanted to thank you for your brilliant work with our rings. We are extremely happy with them (might need to bring them in for a clean soon)!! I have attached my favourite photo of our rings from the wedding to show you how amazing they looked. Thanks again.
I can't begin to thank you enough for the stunning work that you did in designing both my engagement and wedding rings. I absolutely love wearing them and you did a perfect job on each. Todd's wedding ring also looks fabulous, even if it took us a few goes to get the size right! Thank you for your beautiful work and your kindness throughout. Everyone comments on them and I can't sing your praises to them enough! Thanks again. P.S My Friends Andrew & Danielle have recently had Danielle's engagement ring done by you and they are equally thrilled!
Hi Doug and Ash, just wanted to thank you both for doing such a great job with my ring, I LOVE IT!! Had so many great comments about it. Thanks for making the process a very easy one. Hopefully, in a few years I'll be able to convince Devin that I'll be needing a new diamond. Thanks again.
Dear Doug & Ashley Just a quick note of thanks for the fabulous work you did remodelling my green sapphire ring. Both Harley & I are immensely happy with the result. Warmest regards.
Thank you both so much for the stunning rings. We are so excited. They both have their own look and are absolutely beautiful.
We would like to immensely thank you for the care and craftsmanship you put into the making of our beautiful wedding rings. Just as it was a pleasure designing them with you. These rings will continue to be a pleasure to us forever.
I just wanted to say thankyou for yet again another fantastic job rhodium plating and cleaning both my wedding and engagement rings and my husbands wedding ring yesterday. As always a first class job along with first class service! It really made my day to hear you both comment on my diamond engagement ring and what a lovely cut stone it is, it made my day and coming from such fantastic jewellers I know it must be a good diamond! Thank you again, until next time!
My sincere thanks for your efforts and workmanship remodelling my ring. I shall wear the ring with pride and remember you in making it so perfect.
Thank you for sending the picture with the 6 claws through – I LOVE IT! I really appreciate all the work that you have put into the design of the ring – you've been so wonderful! Please start making it as soon as you can – I can't wait to see it – I'm very excited!! Thank you again!
Dear Doug & Ashley The wedding rings that you crafted to celebrate our 30th wedding anniversary in October 2010 are absolutely stunning. You captured the embodiment of our dreams for these rings and they are a source of great delight to both Garry and myself. The craftsmanship displayed in our rings surpasses the expectations we had when we first envisaged our replacement wedding rings. You took our basic concept and created dream rings for us and we thank you for these gorgeous rings that will always remind us of a very special wedding anniversary, just as the engraving inside my wedding ring does.
Well how unexpected I was on Saturday when I saw my beautiful ring. As Roxanne may have already told you, it bought tears to my eyes and I had to ask for a tissue. It is simply stunning and I had no idea it was going to look so amazing. Heartfelt thanks to you and your wonderful team, I am so glad Stacey recommended you and you are on the top of my list from now on as well, with a big hint to my husband for my Christmas pressie! Thank you once again, you are a true "artisan".
Thanks for the fabulous work you did remodelling my green Sapphire ring. Both Harley & I are immensely happy with the result.
Hey Ash, it was a great success!!!! She said yes!! Had the best weekend away and proposed on our own private beach. Niamh just went mental ! She loves the ring 10/10. Can't thank you guys enough, really appreciate it.
Hi Ash & Doug, Just wanted to say a huge thank you!! Our wedding rings are better than we could have imagined, we are so over the moon with them. My two bands are exactly the size I wanted and they are just stunning J Blake is so wrapped with his as well, he wants to wear it now! Thanks again for your amazing work xo PS I will have to come in and get them all resized, the wedding bands fit but they are a real struggle to get on which might be a bit hard on the wedding day? Or do they "stretch" ? And my engagement ring as you know is a bit loose now. I will come in maybe a bit closer to the wedding what do you think? Thanks again!! I just adore them they are so sparkly and beautiful!