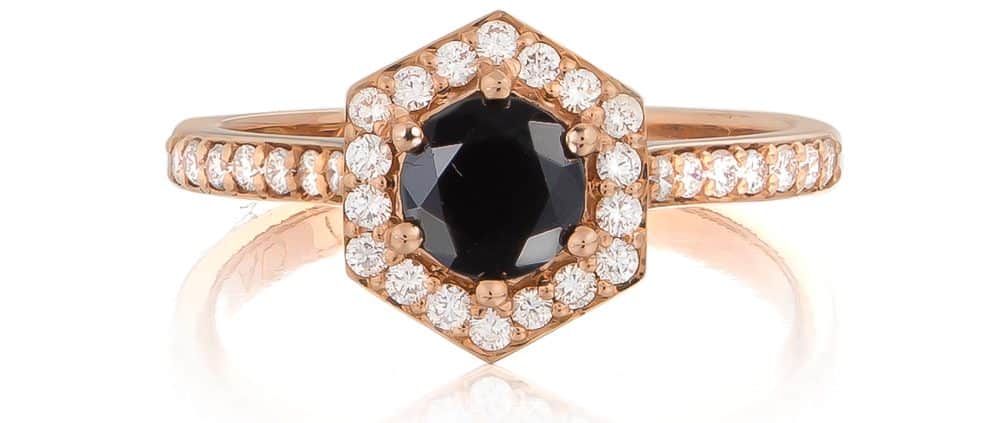 Black Diamond Engagement Rings
Just as rare as colourless diamonds but offering a distinctly different sense of timelessness and uniqueness, black diamonds are an increasingly fashionable choice for engagement rings. With an ethereal beauty that's both captivating and mystic, black diamonds are an elegant gemstone with a more subtle shimmer and shine than colourless diamonds.
While not as reflective as traditional diamond, black diamonds have an enchanting shade and the two can be set together in a ring to create a dynamic contrast that heightens the brilliance of colourless diamond.
As leading jewellery designers in Brisbane with over 70 years' combined experience, Ashley Douglas offer a sensational selection of black diamond engagement rings set in rose gold. If you have your heart set on a bespoke black diamond ring, all our engagement ring designs can be customised to your exact preferences by our skilled craftsmen.
We offer free consultations and advice, and present timely quotes. Please send us a message or call us on (07) 3012 8112 to make an appointment to meet with us at our Brisbane design studio and workshop.
All designs are fully customisable to your specifications, including quality and size of diamond, metal (e.g. white yellow gold, platinum), and price range. All engagement rings are designed and manufactured by Ashley Douglas.
Display 60 Products per page