Looking for unique engagement rings in Brisbane?
We design unique, custom jewellery made from exceptional quality diamonds, and precious stones and metals. From earrings and pendants to wedding and engagement rings, we will create something you'll love.
Our Brisbane-based master jewellers have over 70 years' collective experience in the industry. You can feel confident that your ideas will be interpreted correctly and that you are assured of the highest quality and design integrity when we create your special piece.
We are passionate about bringing your ideas to life and creating a stunning custom-made engagement ring that amazes and excites.
From our open-plan workshop in the heritage-listed Brisbane Arcade on the Queen Street Mall, we offer a complete range of jewellery services which include:
If you have any questions about our custom jewellery, the gemstones and materials we offer or how we translate your ideas into beautiful custom designs, please feel free to call or email us with any enquiry you have, and we'll be happy to help.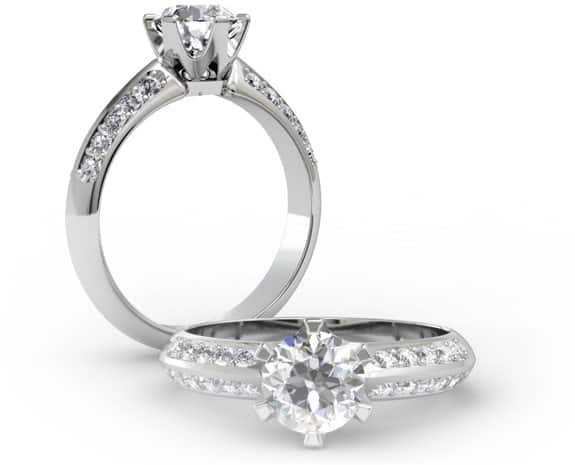 2
Opt for a simple band or something more tailored
3
Engrave your special date or loved one's name inside
4
Gold, silver and white gold bands available
Even the finest jewellery needs servicing at regular intervals to keep looking new and beautiful. Regular maintenance ensures that your jewellery gets all the attention it deserves, years after your purchase. Our job is to keep your treasured earrings, pendants, dress jewellery, and wedding and engagement ring looking stunning.
As we offer same day service for many of our jewellery services and repairs, you can go for a coffee or explore the shops in Brisbane Arcade while you wait.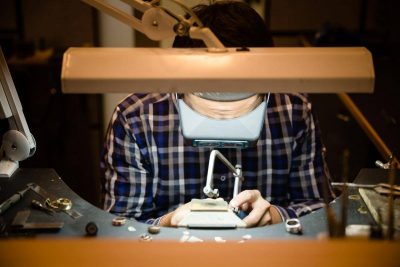 100% Australian, family owned
Ashley Douglas is a father and son business with over 70 years of collective experience. We operate in the Heritage listed Brisbane Arcade on Queen Street, Brisbane.
Through our onsite design studio workshop, we design, manufacture and finish custom jewellery in Brisbane. To ensure the highest quality and attention to detail is achieved, we have bucked the offshore manufacturing trend, and instead manufacture everything personally in our workshop, or through local Australian manufacturers where possible.
We have well-established connections to the supply of some of the world's finest Burmese Rubies, Ceylon Sapphires and Tanzanites, along with direct links to the miners of fine blue Sapphires in Australia. We also work closely with Western Australian suppliers of Argyle Pink and Red diamonds, and can source loose Argyle stones for jewellery or investment purposes.
For superior custom jewellery in Brisbane, please visit us at our design studio and we can discuss your requirements.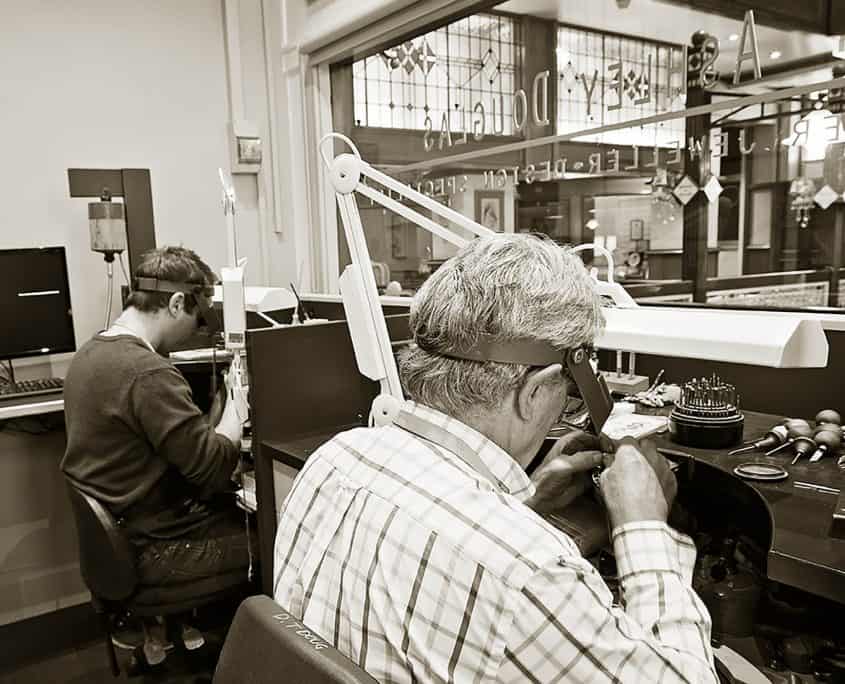 "Hi Doug and Ash, just wanted to thank you both for doing such a great job with my ring, I LOVE IT!! Had so many great comments about it. Thanks for making the process a very easy one. Hopefully, in a few years I'll be able to convince Devin that I'll be needing a new diamond. Thanks again."
"Well how unexpected I was on Saturday when I saw my beautiful ring. As Roxanne may have already told you, it bought tears to my eyes and I had to ask for a tissue. It is simply stunning and I had no idea it was going to look so amazing. Heartfelt thanks to you and your wonderful team, I am so glad Stacey recommended you and you are on the top of my list from now on as well, with a big hint to my husband for my Christmas pressie! Thank you once again, you are a true 'artisan'."
"Hey Ash, it was a great success!!!! She said yes!! Had the best weekend away and proposed on our own private beach. Niamh just went mental ! She loves the ring 10/10. Can't thank you guys enough, really appreciate it."
"I just wanted to say thank you for yet again another fantastic job rhodium plating and cleaning both my wedding and engagement rings and my husbands wedding ring yesterday. As always a first class job along with first class service! It really made my day to hear you both comment on my diamond engagement ring and what a lovely cut stone it is, it made my day and coming from such fantastic jewellers I know it must be a good diamond! Thank you again, until next time!"
Ashley Douglas are leaders in customised, high quality jewellery design in Brisbane
We specialise in diamond engagement rings and diamond wedding rings. In Brisbane, our craftsmen are well-known for creating some of the most stunning engagement and wedding rings – with white gold diamond rings being very popular. If you are searching for high quality jewellers in Brisbane, please make an appointment to meet with us at our design studio in the Brisbane Arcade.
Custom Jewellery Store in Brisbane