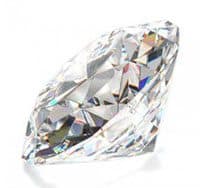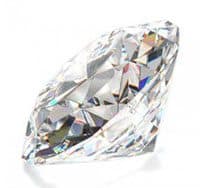 Buying a Diamond
Buying a diamond ring for engagement purposes or for an anniversary can be one of the single biggest purchases of your life. It can also be one of the most confusing and stressful purchases you will make as with the myriad of websites and online businesses offering "Diamond education" or "do's and don'ts of diamond buying" you can be left utterly confused as to what information is correct and what information is purely marketing.
As a Bench Jeweller that actually sits down and makes Jewellery, and now being exposed to the finer details of the Diamond trade for the past decade, I have watched the emergence of Internet Diamond Merchants and Jewellery Companies and have been exposed to the advantages and pitfalls of their emergence. Below I will give you an understanding of how these companies operate, the quality of product they sell and lastly why they are perceived to be such a discounted price.
Let's start with how the typical Internet Diamond Trader operates. Diamonds are originally sold at Auction, in the rough form to companies known as Site Holders. These Site holders are the manufacturers (cutters and polishers) of the rough Diamond into your finished goods such as Round Brilliant cut, Cushion Cut, Pear cut etc etc. From here, a portion are sent off to the Gemological labs of choice, depending on the companies preference they can be sent to GIA (Gemmological Institute of America), EGL (European Gemological Laboratory), HRD (HRD Antwerp) and a Myriad of lesser known Labs. They are graded for CUT (Cut Grade) , Clarity, Polish, and Symmetry, the weight and shape of the loose diamond is recorded and then sent back to the Diamond Cutter for them to put onto what is known in the Industry as a "Diamond List" or Diamond Inventory, where Diamond wholesalers and Manufacturing Jewellers/Retailers can source their requirements to fulfill a custom order or stock for their businesses.
This is where the separation of Diamond quality becomes apparent and the varying qualities go to their separate ways. Because your Bricks and Mortar Retail Jeweller generally has to show their diamond stock to their prospective clients in person, they cannot simply sell their diamonds from a Diamond Certificate as the client will want to eyeball the loose diamond for themselves therefore the traditional High Street Retailer will only source the higher quality diamonds for their business leaving a large quantity of loose diamonds unsold, with no demand from the traditional Bricks and Mortar Retailer.
These Diamonds although not required by the vast majority of the Jewellery Industry still have to be sold as the Diamond Cutters have outlayed money to buy them and also cut them into polished diamonds. This is where Online Diamond Shops have emerged in the marketplace.
The Diamond Cutters/Merchants send their Inventory lists of Diamonds to the Online Retailer where the details are extracted, a margin is added and then the diamond is offered up for sale as though it is a stocked item with the Online Retailer. In actual fact the Online Retailer has never sited the loose Diamond personally so cannot tell if the Diamond is of high quality or not, they are simply going off of a Gem Labs report. The problem with relying solely on a Gem report or Certificate is that Diamonds are a very unique Gem stones and no two are the same.
A perfect example is used below where 2 loose diamonds listed for sale on an online website look almost identical on paper but, take a look at the actual diamond and you will see there is quite a large difference in the visual appearance of the two.
| | |
| --- | --- |
| Poor quality | Good quality |
This not only affects the look of the diamond it affects the price dramatically but you would never know this just by looking at the certificate. The second affect this has it allows the Online retailer to appear to sell the same quality as a bricks and Mortar retailer but they are able to buy the supposed same quality diamond at a far better price because it is of a lower quality and not in demand from traditional Bricks and Mortar Jewellery Businesses. It gives the impression that the Online Retailer is selling at a better price when in fact they are not because the product in question is inferior to the other.
If I could offer advice to people looking to purchase a Diamond it would be:
Have you found a Jeweller that is willing to work with an Internet bought Diamond?
Jewellers are hesitant in working with Internet bought diamonds in this marketplace because there are too many risks associated with setting someone elses diamond. For example; if a Jeweller is commissioned to make you a piece of Jewellery and he is supplying the Diamond and controlling the entire process of manufacture, should the diamond be broken, chipped or damaged in the process, the obligation is with the Jeweller to present you with a finished piece of Jewellery suitable for wear so the cost is usually incurred by the Jeweller and not the client. If you take your own Diamond to a Jeweller and request that he or she make a ring for you, if damage occurs it can turn ugly very quickly. For one, there is not enough profit in the ring make alone for the Jeweller to cover any damage of your diamond and he/she will be reluctant to replace it for you which leaves you with a damaged or broken diamond and no ring to put it in. Secondly, they will argue that they did not supply the diamond and therefore should not be held liable.
Have you actually seen the Diamond in person?
As you can see with the above diagram, and that is just one example of many, no two diamonds are the same, although on paper they can appear to be. You should always inspect the diamond in person to make sure you are happy with it. You don't need to be an expert, but visually siting the stone gives you a better chance of obtaining a suitable diamond that A; you are happy with and B; is value for money.
Does the Jeweller or Retailer manufacture this Engagement ring in Brisbane?
Or do they import from Asia. The qualities vary greatly and more often than not the locally made product will be far superior then the imported one. We will cover this topic in one of our future blogs.
In closing, these are the key points I would be looking for when engaging a business to make your fiancé an engagement ring, or if you are scouting out the information on your partners behalf.
Does the retailer have a physical store you can visit for maintenance of the jewellery, if you run into issues with the ring or need a qualified Jeweller to look over it?
Do they manufacture locally and use high quality alloys in their Jewellery or is it imported? The money you think you've saved can quickly evaporate if you have bought an inferior diamond, the ring quality is poor and the ring has to be re made or the design in incorrect to begin with.
If possible I always recommend asking around to see if someone has had a good experience with a local tradesperson, word of mouth is often the highest or recommendations and it doesn't happen unless your friend or family member has had a great experience with the business.
We highly recommend sitting with the actual tradesperson that will be design and making your jewellery so that you get it right the first time, your partners imput is essential in the design process, even if it's just a selection of Instagram photo's or his/her pinboard on Pinterest. These factors will all help in getting the desired outcome correct the first time and not having to spend more money in the future.
Ashley and Douglas have over 70 years collectively of hands on exerience in the Jewellery industry and we interact directly with our clients to ensure that there is no room for mis-interpretation.
If you have any questions feel free to contact either Doug or myself, we are always happy to answer any questions you may have.
Related Articles